A Techiman Circuit Court presided over by His Honour Samuel Djanie Kotey has convicted a 24-year old painter, Simon Asare for using the name of 21st clinic to produce unapproved herbal drugs.
The accused was arrested on Sunday May 7, 2023 at Techiman with about 30 smaller bottles of his produced drugs with the label "21st herbal".
21st clinic, a private health facility with over 10 branches in Ghana treats various diseases but is well specialized in the treatment of sciatica.
The prosecution, presenting the facts of the case to the presiding judge said, the accused person is a JHS leaver and have been selling the drugs to people claiming that he is a staff of the Techiman branch of 21st clinic.
The accused person has been telling his victims that the clinic has sanctioned him to sell the drugs as they are doing promotion.
Upon interrogation by the Police, the accused person admitted to the offense and pleaded with the Police to pardon him.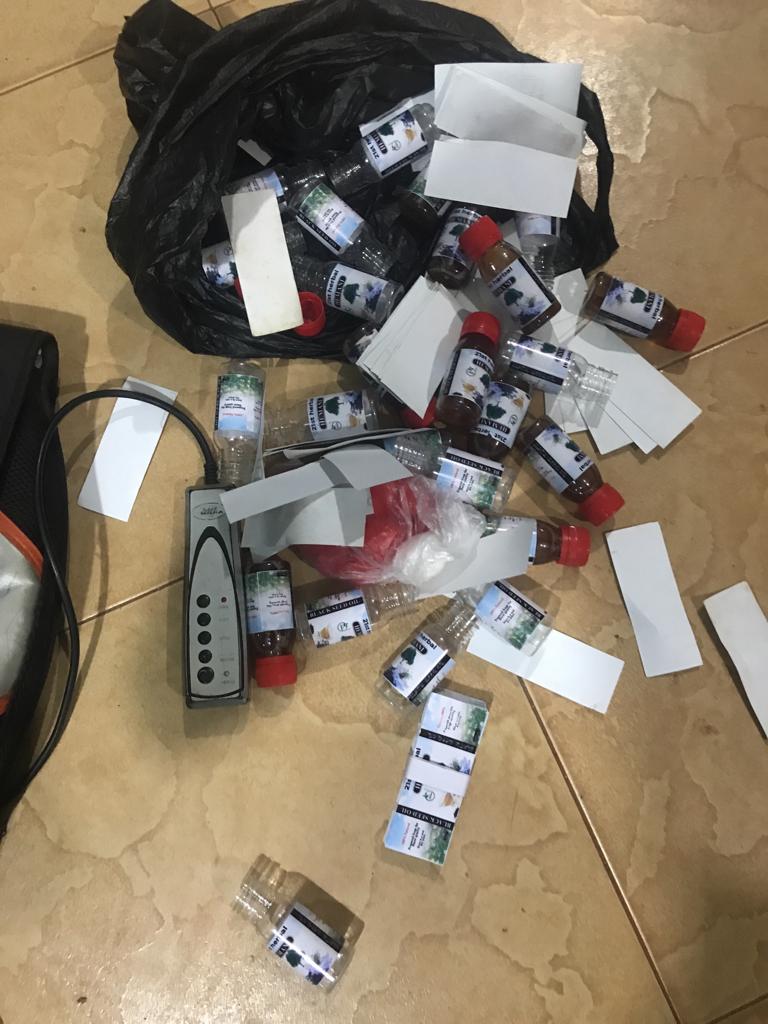 He was arraign before the court on Wednesday May 10.
Simon Asare pleaded guilty of the charges of producing unregistered drugs and using the name of a registered company to produce content that has not been tested and approved.
The court convicted him to pay a fine of 200 penalty units equivalent to Ghc 2,400 or spend 6-months if he fails to pay the fine.
He will also sign a bond of good behavior for a period of 12-months.
The accused person during interrogation by the court admitted to the offence saying, "I am very sorry my Lord, I didn't know this is where my actions would land me. Please pardon me and it would not happen again."
Source: Sompaonline.com/Akua Nyarko Abronoma